The Scottish Government has pledged to introduce new legislation to bring forward a series of measures to improve fire safety in the wake of the Grenfell Tower tragedy.
Among the changes to be enshrined in legislation will be extending mandatory installation of sprinklers for new social housing, homes used for round-the-clock care and for properties with 10 or more residents who are not related.
Further changes include having sound alerts and two stairways to improve evacuation in new-build high-rise homes.
Additional proposed alterations to building standards include ensuring all buildings with a storey of 11 metres having cladding rated as European standard A2 or higher.
All entertainment and assembly buildings, residential care homes and hospitals would require the same cladding standards.
The changes stem from the recommendations of two reviews created by a ministerial working group set up following the Grenfell Tower fire, which claimed the lives of 72 people in London in June 2017.
The group has now accepted all the recommendations, including developing specific fire safety guidance for residents of high rise flats.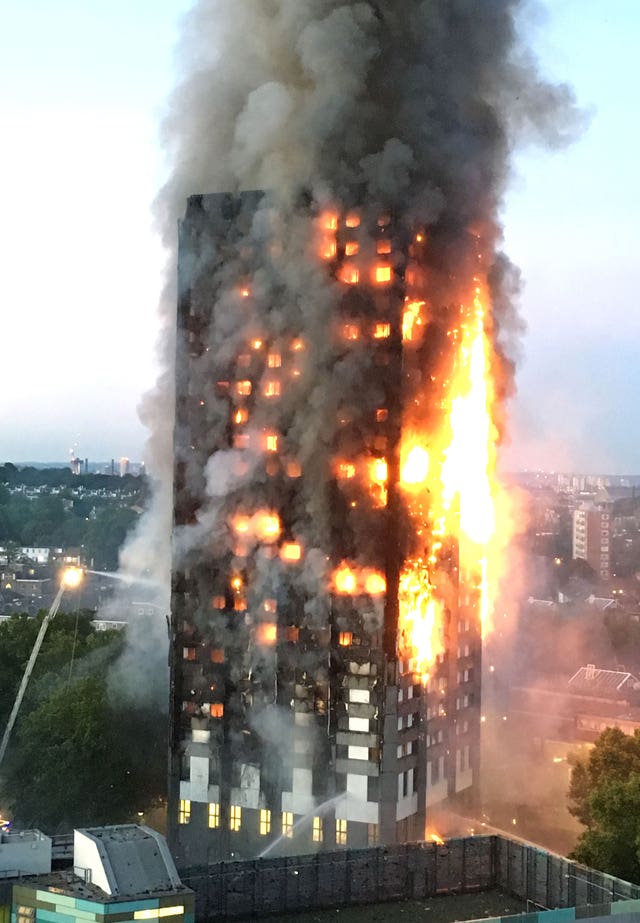 Communities Secretary Aileen Campbell said: "The tragic events at Grenfell Tower last year emphasised how important building and fire safety is.
"We're confident that in Scotland we have stringent safety regulations but we have not been complacent.
"That is why we established the ministerial working group and undertook a thorough and critical review of the regulations we have in place – public safety is our priority.
"I'm pleased that the group can now confirm the package of improvement measures that will be taken forward to make Scotland's buildings even safer.
She added: "Our next step will be amending legislation to strengthen our fire safety building standards and working swiftly with all interested parties to take forward actions needed on the key recommendations."
Scottish Fire and Rescue Service (SFRS) Assistant Chief Officer David McGown said: "The SFRS has been fully involved in the work of the Ministerial Working Group, and its sub groups, since the tragic fire in Grenfell tower.
"The dynamic nature of the work of these groups has led to this wide range of clear recommendations, which the SFRS supports, to further enhance the safety measures in Scotland's buildings."